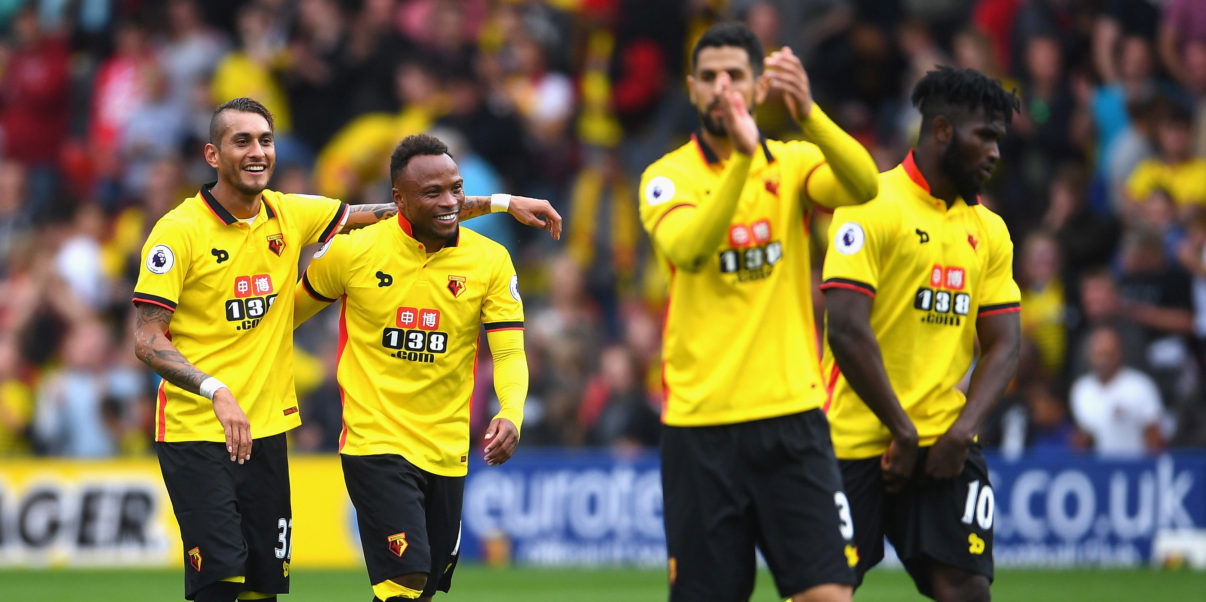 Watford Summer signing grades
Roberto Pereyra
Pereyra has made an instant impression at Vicarage Road. He is seen by many as a great indicator of what the club have achieved since the Pozzos took over. He certainly fits the bill in terms of a creative attacking midfielder something, which we lacked last season.
 Grade – A
Isaac Success
Success came to the club with a bit of excitement around him. Some fans, including myself, had been watching him in La Liga since January awaiting his arrival. So far he has shown a lot of promise and at 20 years old he is certainly an exciting prospect. I just hope he gets his first start in the next game!
 Grade – A
Daryl Janmaat
A player I thought we should sign as soon as Newcastle got relegated. He's a Holland international and before his injury put in some great performances for the Hornets. This is despite an early scare when he seemed to want to score a couple of own goals!
Grade – B+
Younes Kaboul
We haven't seen much of the centre back yet, as he got injured shortly after his debut. He has looked quite good early on forgetting about the Burnley performance in which everyone did poorly. I can see on twitter that he is liked by many fans already.
Grade – B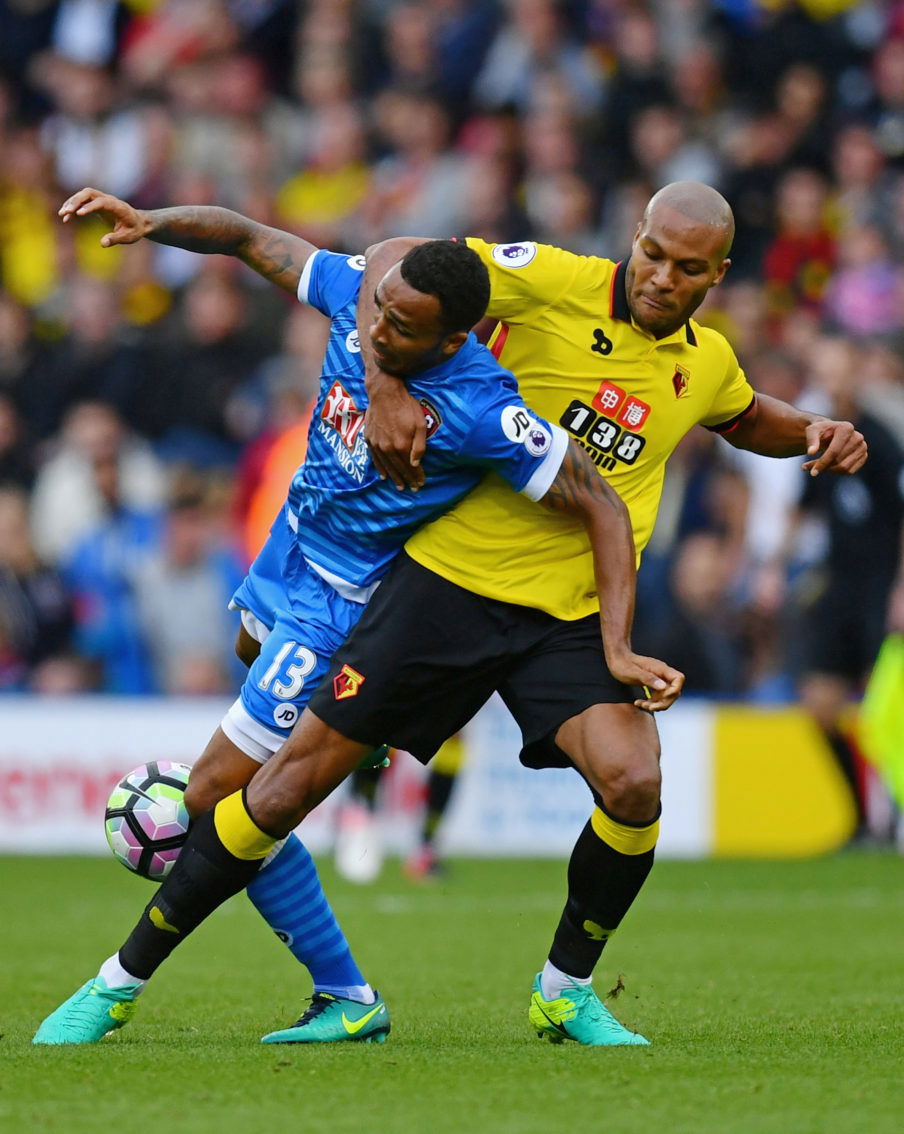 Juan Camilo Zuniga
Zuniga or Zu as the BBC calls him looked as if he would have to be content with appearances from the bench early on this season. I thought he would be regularly in the starting 11 having worked with Mazzarri before but this does not seem to be the case as of yet. However, after scoring against Manchester United he found himself starting against Burnley but similarly had a poor game.
Grade – B-
Stefano Okaka
I haven't even got 10 minutes of game time to judge Okaka on. However, in that 10 minutes, he put himself about, showed a lot of strength and even put the ball in the back of the net. Unfortunately for him, the goal was disallowed and he came off quickly with an injury. Okaka looks to be a good option to have up front.
Grade – C+
Christian Kabasele
I've only seen Kabasele against Arsenal but I thought he was the stand out centre back in that game. He chased Ozil all the way from our box to the halfway line and that isn't the only instance that I could see his determination. Other fans seem to prefer the signing of Kaboul and as does Mazzarri, as we are yet to see much of Kabasele thus far.
Grade – C+
Adrian Mariappa
Many people were left confused after the signing of Mariappa. I think it was an excellent signing. Having brought in Okaka it left us with 18 foreign players with Allan Nyom in the side. Bringing in Mariappa gave us a home-grown backup centre back with Premier League experience. Allowing us to let Nyom go to West Brom without worrying about a lack of depth at the back.
Grade – C+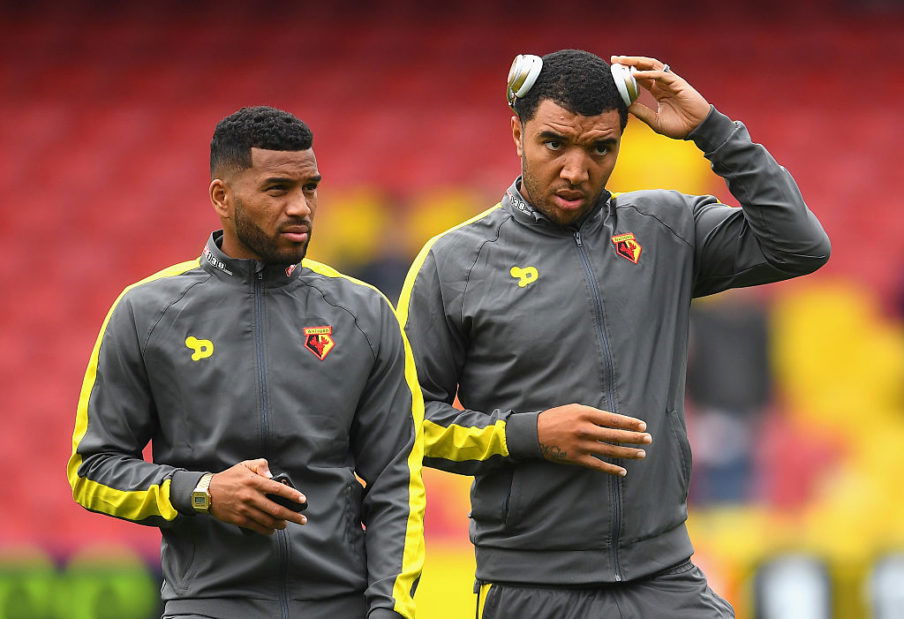 Jerome Sinclair
It's a bit odd what's happened to Sinclair. I was all for signing a young promising English striker who wanted to leave a big club in order to get game time. But Mazzarri does not think he is ready yet obviously. We signed Okaka because Mazzarri said we needed 4 quality strikers to compete and rumour has it that Sinclair was about to be shipped off on loan to Norwich. Since deadline day he has only been playing for the reserves.
Grade – C
Kenedy
Most probably signed up as a backup to Holebas. I haven't seen enough of the youngster to make a judgement. Watch this space.
Grade – C 
Abdoulaye Doucoure
Another eagerly anticipated signing who we watched play in La Liga last season. However, he hasn't featured in the Premier League as of yet and Mazzarri doesn't seem too keen on him. He was apparently going to leave for the Ligue 1 on loan but nothing has come of it.
Grade – D
Brice Dja Djedje
The man who somehow passed his medical. He currently hasn't played at all for the club not even in pre-season. It seems a very weird signing, all the more so given that the club signed Janmaat to replace an injured Djedje.
Grade – D-
---