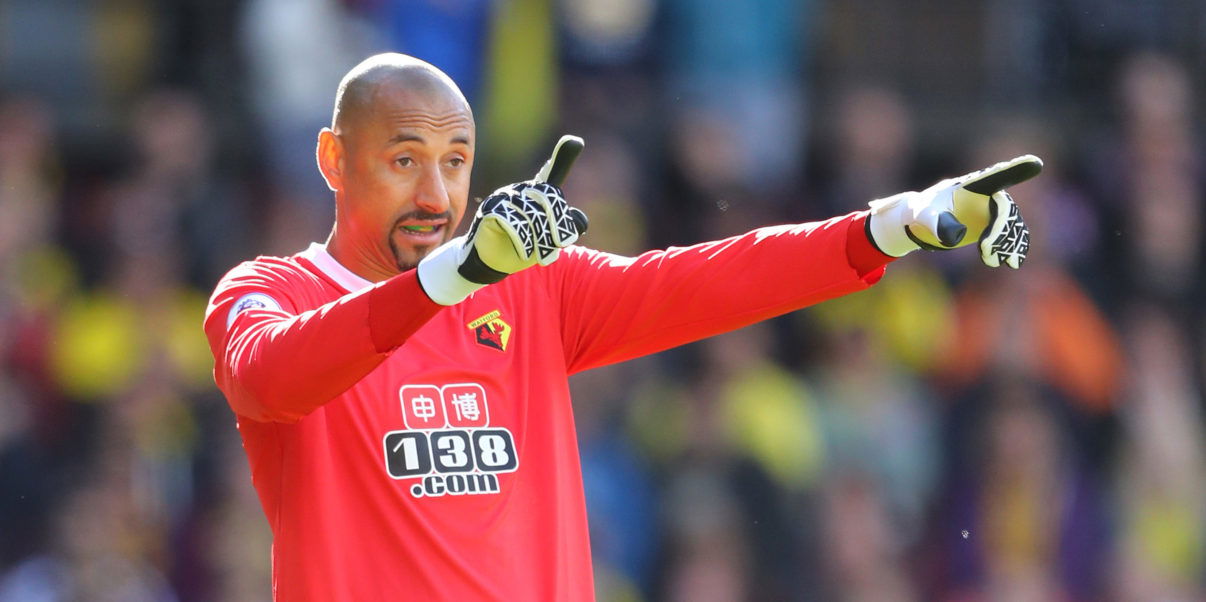 My top five Pozzo signings at Watford
Since his takeover, Gino Pozzo has signed a considerable number of players and some even on permanent transfers!
Having to pick my top 5 is something that I have avoided thus far but I'm finally going to try to attempt it. However, these 5 players are in no particular order. Bear in mind I haven't included Pereyra and Success even though in the future they could easily prove to be a top Pozzo signing. I feel it's too early to access both players at the moment.
Almen Abdi
Watford's player of the year in his first season at the club. Almen Abdi looked a class above the midfielders I had seen at Vicarage Road. He quickly made an impression on me at Watford. He just had a great ability to find a killer pass from midfield. Throughout the year he was involved in a midfield 3 which, was arguably one of the best at Watford partnering Nathaniel Chalobah and Jonathan Hogg.
Now at Sheffield Wednesday it is almost upsetting to remember just how good he was in our Championship campaigns. He had a great 4 years in a Watford shirt in my opinion.
Matej Vydra
The Czech striker seemed to always be in the news with his almost on again off again relationship with the club. Whatever your feelings about him leaving last summer I'd be surprised if you didn't think he was in the top 5. Just the transfer fee we received for him alone should show that!
Vydra had 2 wonderful seasons with us in the Championship scoring 20 and 16 goals. However, after a poor spell with West Brom in the Premier League and with Reading in the Championship people questioned whether he could cut it. To me, he was a player who showed great promise. But Vydra had an unfortunate trait of sulking when things weren't going well. I hope he has a great year with Ikechi Anya at Derby.
Etienne Capoue
The usual Pozzo signing is someone very few people have heard of and thus fans don't know whether the player will be any good. That started to change when we entered the Premier League and signed Etienne Capoue. At the time I said he was a real coup for the club. Of course, it's easy to say that in hindsight but he has certainly been incredible in terms of value for money.
Capoue started brightly under Quique Sanchez Flores in the midfield but tailed off much like the Hornet's results. He is back under Walter Mazzarri with his shooting boots this time although I have heard a commentator say he is currently on a goal drought of 4 games. I was discussing with a friend whether a bigger club will try and sign him soon. I personally am not sure. However, what I can say is that he is currently worth a lot more than we paid for him.
Odion Ighalo
Putting recent form aside Ighalo has been a superb signing for the Pozzos. His scoring streak in 2015 where he made scoring in the Championship and Premier league look easy was remarkable, to say the least.
Due to this clubs were vying for his signature in the summer with bids coming in of £37 million. I think all Watford fans hope he can get his confidence and scoring touch back soon as he is a real threat for Premier League defenders.
Heurelho Gomes
Last but certainly not least one of the best Pozzo signings has to be Heurehlo Gomes. I will hold my hands up and say I was unhappy when we announced Gomes was signing for the club. He received a bad reputation after his time at Spurs, which put me off. I have never been proved so wrong in my life. Gomes has been terrific in-between the sticks for 99% of games in a Watford Shirt. It's hard to believe that our first choice was Yeovil keeper Marek Stech and I am not entirely sure whether we would have signed Gomes if we signed him.
Either way, Gomes has been a hugely successful signing for the Pozzos and rightly won Player of the Season last year.
---