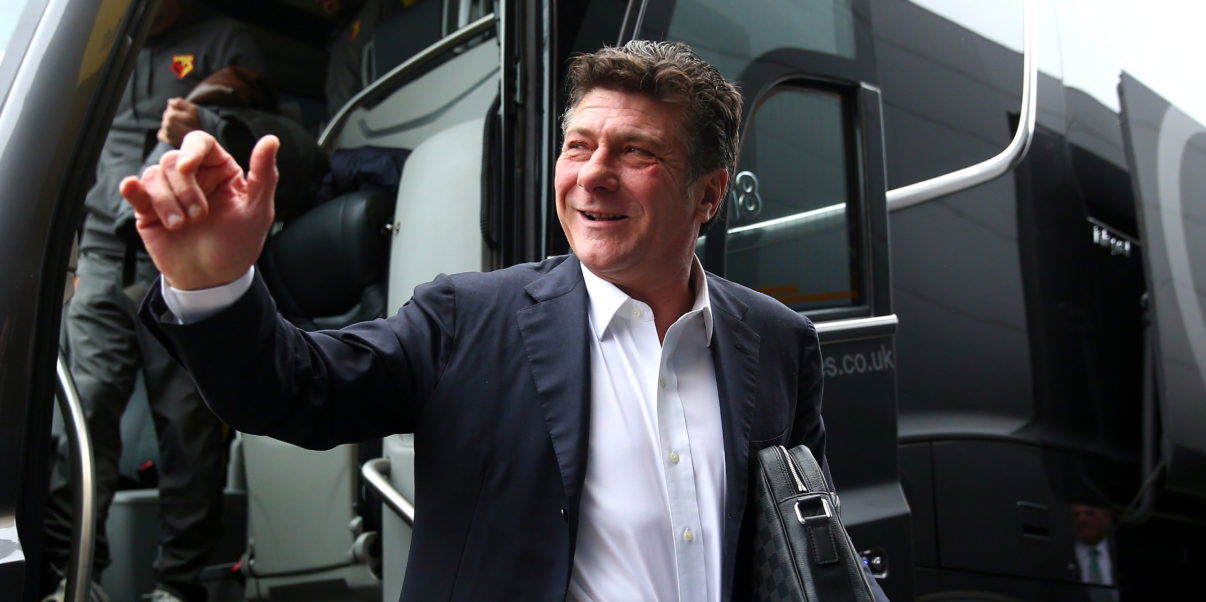 Tips for Watford FC Football Manager 17
Football Manager 2017 is almost here! Watford's sponsors have again delivered with a great game that keeps you playing for just one more match. I have played the Beta and personally love it once again. So here are my top tips from playing Football Manager 2017 as Watford FC.
transfers
I thought we'd start with transfers as that's the most exciting part for most players of the game. Watford have only been given a transfer budget of about £11 million to start with, which doesn't give you much room for manoeuvre.
Should you wish to play with a 5-3-2 at Watford then they have good options in Holebas, Janmaat and Dja Djédjé. However, I would say unless you are content with playing 5 at the back you need wingers! Amrabat doesn't have a good rating on the game and I found myself not really using Kenedy very much. Of course, you have to look for bargains, search for yourselves but just to give you an insight I bought Jacopo Sala for £5 million, which proved to be a good purchase.
Twitter: For my football manager article https://t.co/7k4bIlFjTy (@watfordfcgossip)
Secondly, I'd say it's important that you sign a long-term goalkeeper. Gomes will do fine for the first season but he declines in ability by the second. Pantilimon could be an option but there are quite a few young keepers you can snap up to benefit the Hornets in the long term.
data analysis
Hiring a data analyst is a new feature in the game and it is of crucial importance this year. Football Manager seems much cleverer, you need to study your opponents in depth to find out, which weaknesses you can exploit. Your opponents will also study you and exploit your weaknesses by changing their game plan. Especially when playing against the top managers such as your Pep Guardiola's. This is why it's imperative that you can change your game plan depending on the circumstances and you don't stick with one formation and one tactic all year.
I switched between a 5-3-2, 4-2-3-1 and 4-4-2 after some bad results when constantly utilising the 5-3-2. This is why I repeat that if you choose to play with Watford buy a winger or two.
use Isaac success
I sort of accidentally stumbled across this but it's a valid tip having learnt it. Isaac Success has great potential in-game and hopefully in real life too. However, he starts off as a player suited for the Championship. Give him some game time because he increases in ability quite quickly. Ighalo for me picked up a 2-month injury, which gave Success some game time up front. I am in my second season and he has had an incredible start and can only get better. Success can be played as a winger or a striker, which makes it even easier to give him time on the pitch. 
Twitter: Football manager 2017 https://t.co/yt2hadFkGP (@watfordfcgossip)
formation
Lastly, the question I always get asked is what formation to use on Football Manager. The great thing about the game is that you can stamp your own philosophy on the club, especially in the second season where you are given more leeway in terms of the transfer budget.
I personally am a big fan of the 4-2-3-1 in this game. It makes it easy to adapt to your opponent's weaknesses as players in this formation could have a whole host of roles. It works well with Deeney being the physical striker and bringing his wingers and midfielders into the attack. But it also works well with Ighalo as a poacher provided you get the player roles right. It is a formation that can keep your opponents guessing, which is crucial this year when managers in-game are smarter than ever.
---