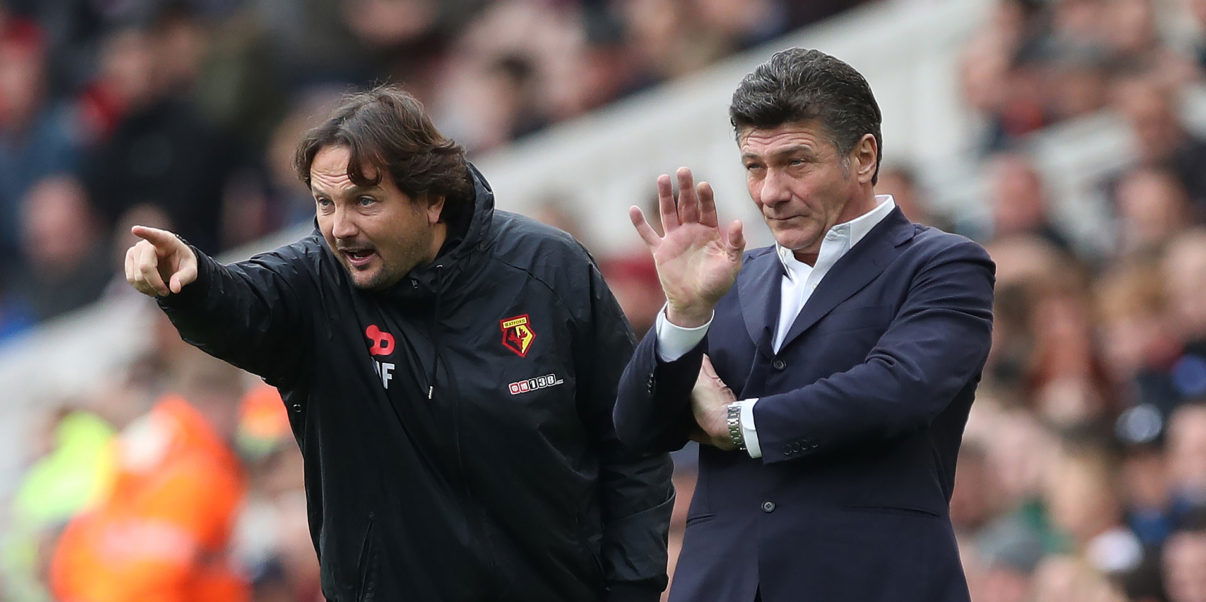 Why Mazzarri needs to drop the 5-3-2
This article is aimed at provoking more of a debate than anything. I realise we have done very well to reach 7th place and 15 points in our first 10 games. However, I have seen someone say I can't believe we are 7th imagine when we start playing well again.
In the last 5 games, the Hornets haven't been at their best it's fair to say. Yes, we have an incredible 8 points out of those 5 games but we haven't quite replicated our attacking threat we showed against United and West Ham.
Problems with the 5-3-2
In my eyes, the formation gives the Hornets problems both defensively and in attack. Defensively we seem to be susceptible to crosses. The one wing back has to defend against a winger and a full-back, which obviously leaves you open to an overlap all the time. When teams come out switching the ball against us a lot we get stretched and really struggle. It makes it easy for crosses to come in , which are our Achilles heel. However, I get the feeling Mazzarri has worked on our shape to stop crosses coming in.
When thinking about the formation in attack there are also various problems. The wing-backs almost need to be in 2 places at once. Unless they can take on players down the line it is often difficult to get the ball forward. Amrabat ran down the wing a lot against Hull and it was by far Watford's greatest threat.
In addition, I could hear a number of groans against Hull as the ball was passed from left centre back to the centre to the right and then back again, searching for some inspiration. It is fine to do every now and again but it gets Watford into trouble when the centre-backs are put under some pressure.
Benefits of the 4-3-3
How many times this season have Watford switched to 4-3-3 and it's given them the result? Against West Ham this switch in the second half secured the win and once Janmaat came on and Amrabat had some support down the right-hand side we found ourselves a goal. I haven't worked out the maths but Watford have definitely scored more often using the 4-3-3 than using a 5-3-2. It's got to the stage where Mazzarri's plan B is so good that it should really be his plan A.
Secondly, the Hornets have the players for it. Cathcart and Prodl are probably going to be injured for the game against Liverpool. Janmaat is back and Amrabat is in form so it makes sense to put Janmaat at right back and Amrabat at right wing. Furthermore, once Isaac Success gets back from injury his favourite position is the left wing. I think it allows the club to use their strongest players where they work best.
 Your view
Of course, so far, you've only heard my side of the story. There are arguments against my point of view of course but having weighed everything up I'm certainly an advocate for the 4-3-3. As always you can tweet me or comment below if this article got you thinking.
Your favoured formation
5-3-2
4-3-3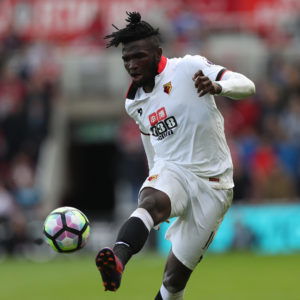 Other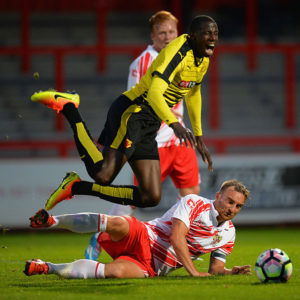 ---