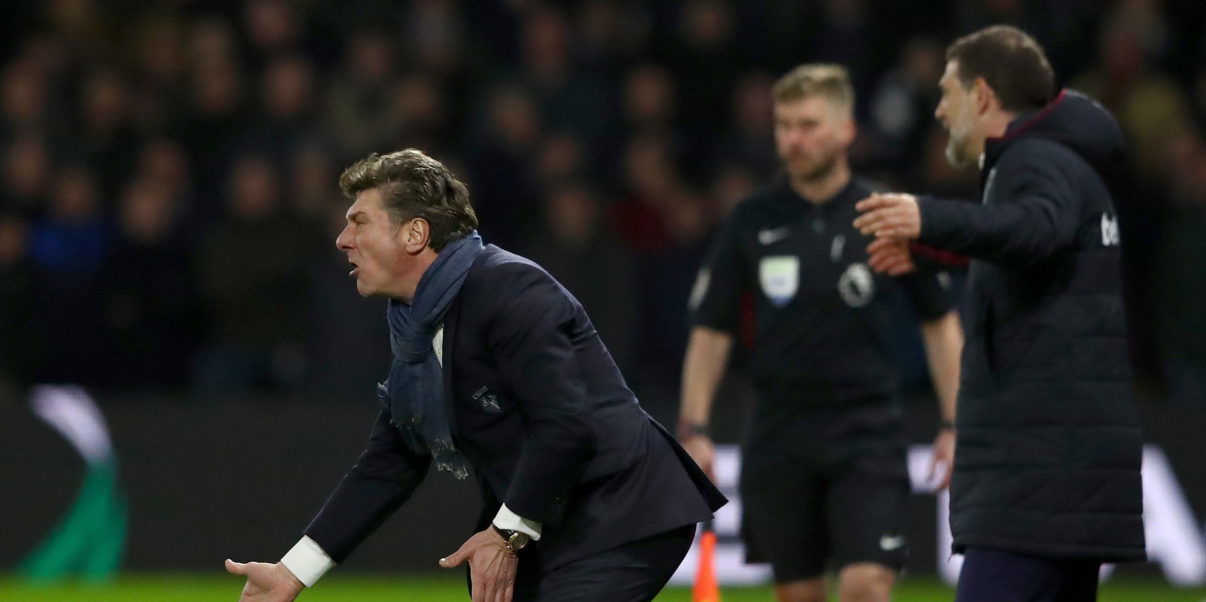 Problems mounting for Walter Mazzarri at Watford
When Walter Mazzarri arrived in the summer, hopes were high for Watford fans, as Mazzarri was a man with a proven record of turning unfashionable teams into winners, no matter what it took.
Just six months into the reign of the former Napoli manager, Watford fans have found themselves questioning the Italian. He doesn't appear to have built any kind of a connection with the fans, and this is just making the supporters even more frustrated with the brand of football on display at Vicarage Road.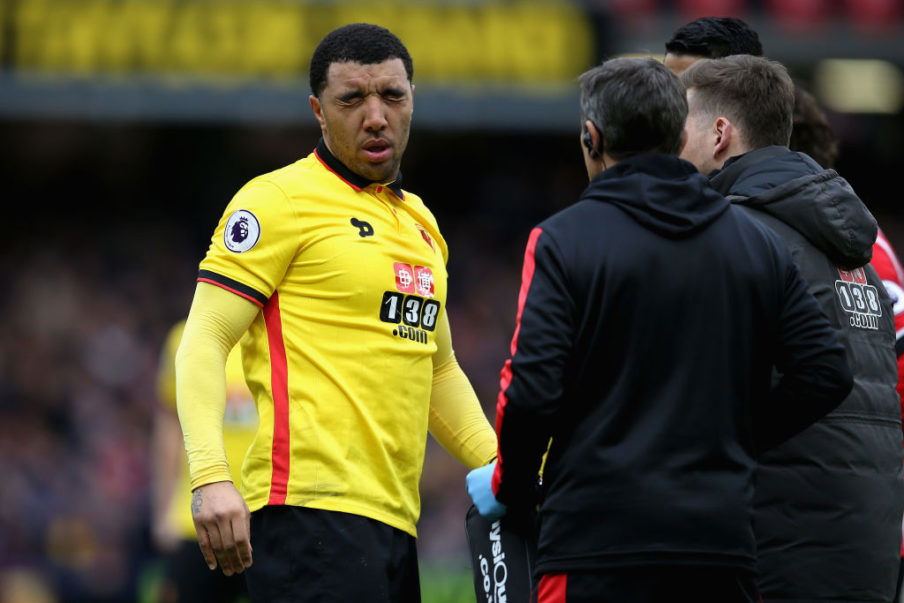 It hasn't been all bad for Watford as they have won games against Arsenal and Manchester United, but they have also lost games against Millwall and Sunderland. The inconsistency that has plagued Mazzarri's reign, has led to some fans to call for his head, as the football on display hasn't exactly been easy on the eye.
Under Quique Sanchez Flores, Watford were a fashionable outfit at first, but they became predictable. Flores used the same narrow 4-4-2 formation for every game, and it became a running joke amongst Premier League fans as he picked the same team for nearly every match.
Whilst Mazzarri hasn't been predictable in the way Flores was, it is clear that a negative style is plaguing this team. At first, Mazzarri was given the benefit of the doubt because the team lacked pace, but even with the addition of players such as Mbaye Niang and Mauro Zarate, things haven't gotten better.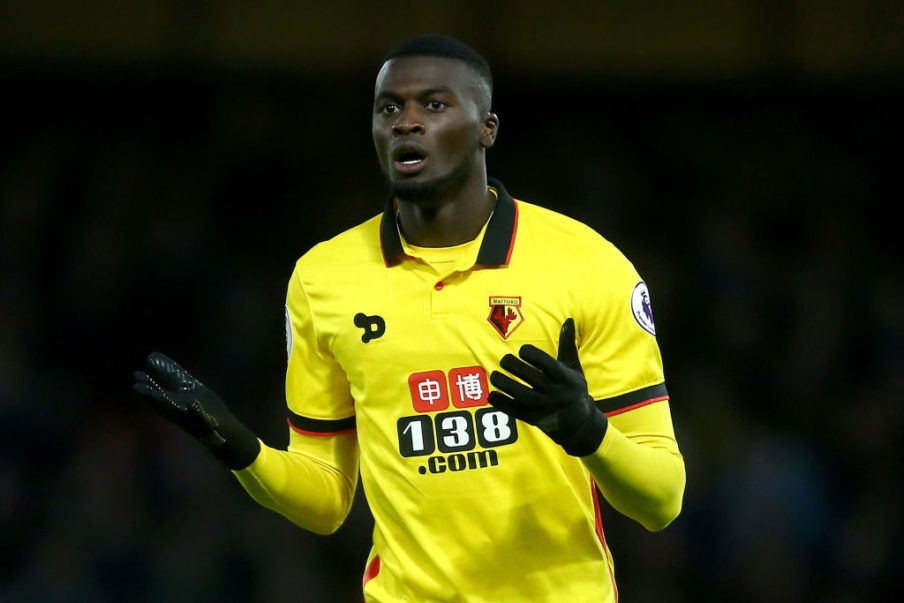 Italian managers are often unfairly stereotyped, but Mazzarri's career thus far is true of the stereotype. He has generally had his team soak up pressure and play on the break. In his defence, the strategy has often been effective, but it isn't working with Watford as they don't have a reliable defence, and they don't have real difference makers in the final third outside of Roberto Pereyra.
In the recent game against West Ham, Watford scored an early goal and tried to see the game out for 87 minutes, their game plan was poor, and they simply invited West Ham onto them. The structure and spacing of the players was appalling, and there was a clear lack of an attacking plan.
This freestyling worked when he had Cavani, Hamsik and Lavezzi at Napoli as these are intelligent players who all make great runs, but Watford employ players without any real pace or trickery. This has meant that Watford have generally played route one this year, as they rank 16th in average possession and 17th in pass completion. This in combination with Watford being 6th in long balls per game, and 17th in short passes per game isn't exactly pretty reading for the fans.
What is most bizarre about Watford, is that for a team that sits deep, they haven't scored a single league goal on the counter attack. This means that they are essentially ineffective at attacking, as they don't average a lot of short passes, and they aren't punishing teams on the counter. They have instead become very reliant on set plays, with 30% of their goals coming from corners and free kicks. Only West Brom, West Ham and Swansea have a higher percentage of their goals coming from set plays than Watford.
The difference between West Ham/West Brom and Watford is that the former teams are organised, and the same cannot be said for Watford. Only four teams have conceded more goals than Walter Mazzarri's outfit, and this is a bizarre statistic when you consider how defensive his overall outlook to the game is.
There is also a clear lack of continuity in Mazzarri's game planning, as he has used 11 different formations in League games this year. No team has utilised more, with only Hull close, but this is largely because they have changed manager. Mazzarri's most used formation is the 4-3-3 he has currently switched to, but he has only used this formation five times. It is good to have different systems, but changing every game is a counter-productive tactic.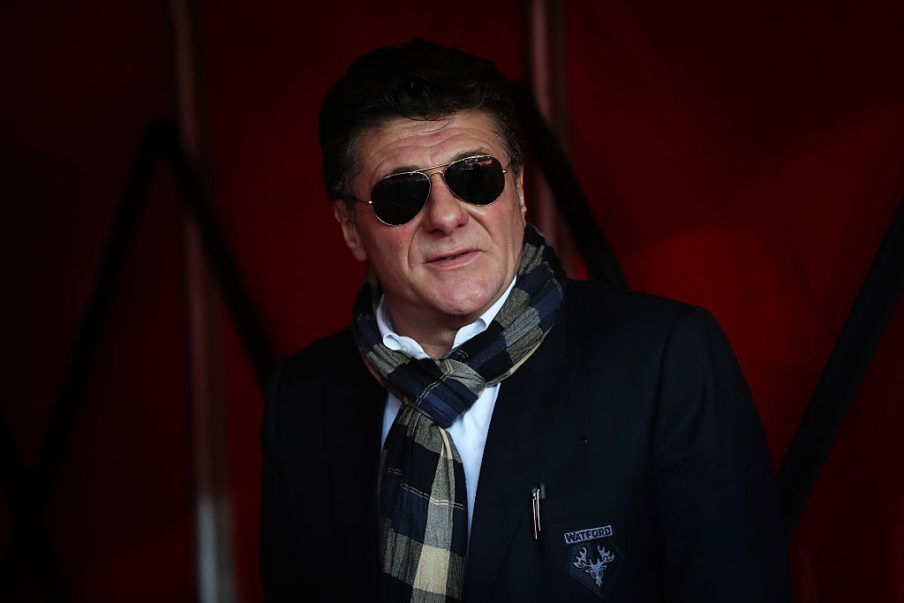 Watford's fixtures don't exactly look promising either, they have games against Spurs, Man City, Liverpool, Chelsea and Everton remaining. In addition to this, they have fixtures against relegation teams who simply have more to play for than Watford, it could be a grim end to the season for Watford fans to endure.
Whilst Walter Mazzarri has been hung out to dry by uninspired recruitment, his tactics aren't exactly helping the situation. This team isn't built to soak up pressure and hit teams on the break as they lack pace and players capable of making intelligent runs. The defence also isn't anything particularly special, this team is vulnerable from set plays, and Mazzarri is clearly frustrated with the play of his defenders.
A lot of Mazzarri's methods are quite clearly outdated, but in his defence, he hasn't been given a squad that can even come close to implementing an old-fashioned style Italian counter-attacking system. Watford have some big decisions to make, and they need to either part with their head of recruitment, or their manager because this season has been hugely disappointing outside of a couple of results.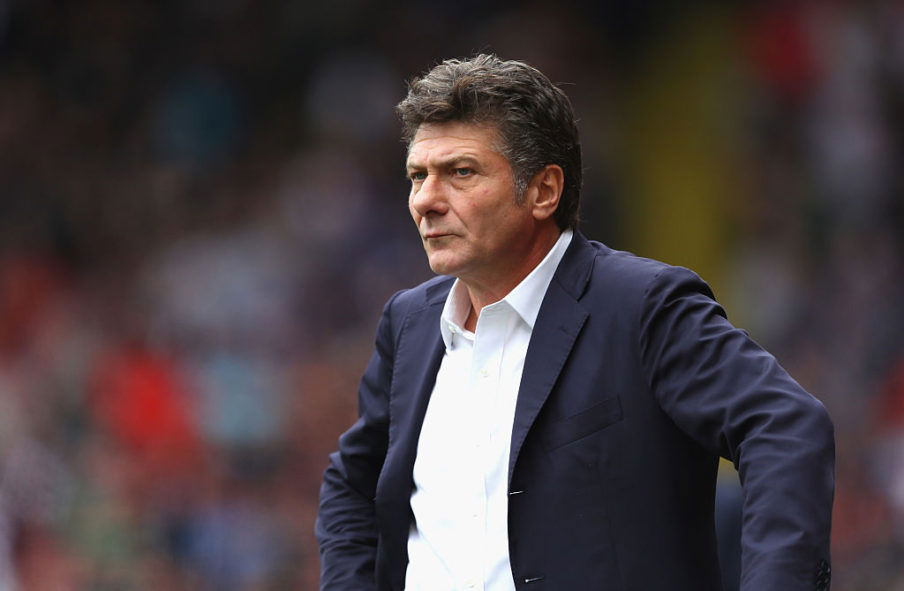 It is clear from a basic search of social media, that Watford fans are against Walter Mazzarri, and it makes a lot of sense. The brand of football is pretty ugly to watch, which wouldn't surprise anyone who watched Mazzarri's teams in Italy. Watford's style should be leading to clean sheets, but they are still shipping goals despite having everyone behind the ball for the majority of the game.
Not every team has to play with a high pressing mentality, but there has to be some structure to a team. Watford aren't particularly tough defensively, and there is no plan when they are going forward. The average position maps often show Watford to be completely all over the place, and there is no key player who can really carry the team forward.
Passmaps & xGplot for Watford against S'hampton. #passmap #xGplot #autotweet pic.twitter.com/SyaX5nO4yt

— 11tegen11 (@11tegen11) March 4, 2017
Watford have some good players, so there is no reason that they shouldn't be competing for a top half spot. The structure is there, and the Pozzo family clearly have ambition, but it doesn't look like these ambitions will be met under Walter Mazzarri.
---