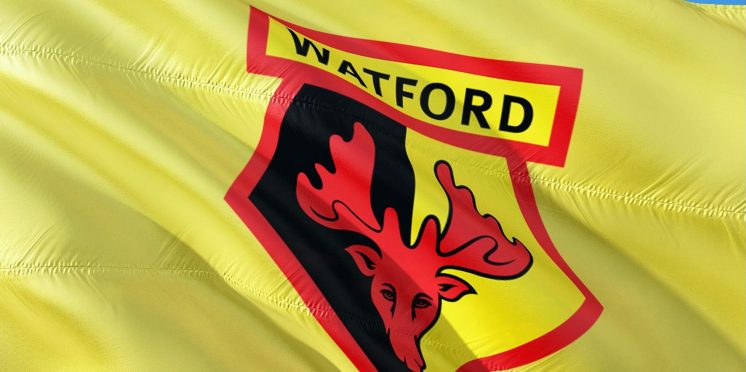 Watford's final games and chances of staying up
Despite the large turnover of managers and players Watford have endured since their return to the Premier League in 2015, a poor second half of the season has been a reoccurring trend.
Typically, Watford start the season hitting the ground running and often find themselves in a strong position halfway through the season which is then followed by a drastic downturn in form.
Due to this, Watford have so far failed to secure a top-half finish in the four seasons since promotion. However, this current season has so far broken this trend. Watford started the season off with three losses in a row and a draw to Newcastle in contrast to last season when they won the first four games. Watford had to wait until November for the first win of the season and have been in the bottom three for most of the campaign. If history were to repeat itself then Watford would go down without question, however, this hasn't been a normal season. This offers a glimmer of hope for Watford that the traditional hobble across the finishing line could well be a dramatic last-minute sprint this season.
In the last four seasons, the most amount of points Watford have acquired in the last nine games of a season is eight out of a possible 27, which came in the 2015/16 season.
In the last four seasons, Watford have also gained 1.25 points per game at home and 0.3 points per game away in these last nine games. This is remarkably poor given the home points per game from 2015/16 to 2018/19 is 1.4 points and away points per game is 0.9.
Watford have also failed to gain a single point against the traditional 'Top Six' in this late-season period despite having 14 attempts to do so. It is very clear that Watford have struggled to end the season as strong as they have started it, and there is a possible reason why.
The most likely explanation for this phenomenon is that Watford often start the season with a new manager. After promotion in 2015, the club let Slavisa Jokanovic's contract run down and Quique Sanchez Flores was brought in.
Flores left at the end of the 2015/16 season, and Walter Mazzarri became the new head coach until he was sacked at the end of the 2016/17 season. Marco Silva was then brought in as his replacement.
Marco Silva was sacked in January 2018 and Javi Gracia came in to finish the season.
This is particularly relevant as Watford's first three Premier League managers all had a whole preseason to coach the team to fit their preferred tactic.
This meant that Watford consistently started the season as an unknown quantity, with the added boost of having two months' preparation. Often new managers at clubs are appointed during the season and therefore do not receive the same boost that Watford tend to start the season with.
However, as the season progresses, teams come up with strategies to play against the tactic and so Watford tend to lose this element of surprise.
This leads on to the second part of this explanation which is that Watford managers in the Premier League generally haven't had a plan B. All were specialised in one tactic but crucially lacked adaptability.
Marco Silva is a classic example of this. At Hull, Watford and Everton he experienced a very successful start, but was unable to sustain it, and has struggled to stay in a job for more than a year. The club deliberately recruited short-term managers for the first few seasons where Watford were looking to establish themselves as a Premier League club, but the success of Javi Gracia in the 2018/19 season gave them confidence that he could be their long term manager.
This is where it comes back to this season. Gracia was trusted as the man to take Watford forward but the start of the season was so poor that he was sacked after four games.
On face value, this would seem harsh but the performances in these games were very concerning and it was obvious urgent action was needed. Quique Sanchez Flores was reappointed and managed to tighten-up the defence but Watford continued to struggle to gain points and he was subsequently sacked as well. Nigel Pearson was made head coach in December last year and has so far started very well. When it looked like Watford were beginning to drift away from safety, Pearson has managed to give the team a real chance of survival.
Watford have had a strong start under Pearson and importantly, he has shown he is capable of adapting. The team has played with a lot more intelligence against better teams.
Previously, Watford were often too open against these teams and were frequently caught out by counterattacks. Now Watford play against these teams with a lot more discipline which allowed us to gain victories over Manchester United, Wolves and even Liverpool.
While it isn't a large, fundamental change, Pearson has already shown a lot more tactical pragmatism than previous Watford managers. This alongside Pearson still being relatively new to the club means that Watford could be back to their best when the Premier League restarts on the 17th June.
---